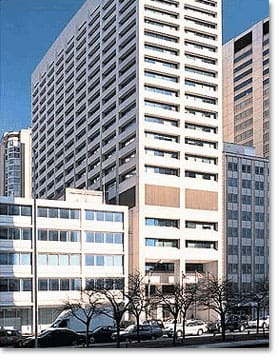 description
The 23-storey building is strategically located in Downtown Toronto, at the intersection of University Avenue and Dundas Street. The 439 University Avenue building has undergone major renovations, including a new roof and upgrades to its air conditioning, fire alarm, and elevator systems.
Surface area
189 240 pi.ca.
Address
439, avenue University, Toronto (Ontario) M5G 1Y8
Number of floor
23 floors
Speak to a resource person
Contact us for more information

General Manager

David Thompson
Do you have a project you'd like to discuss?
Contact us